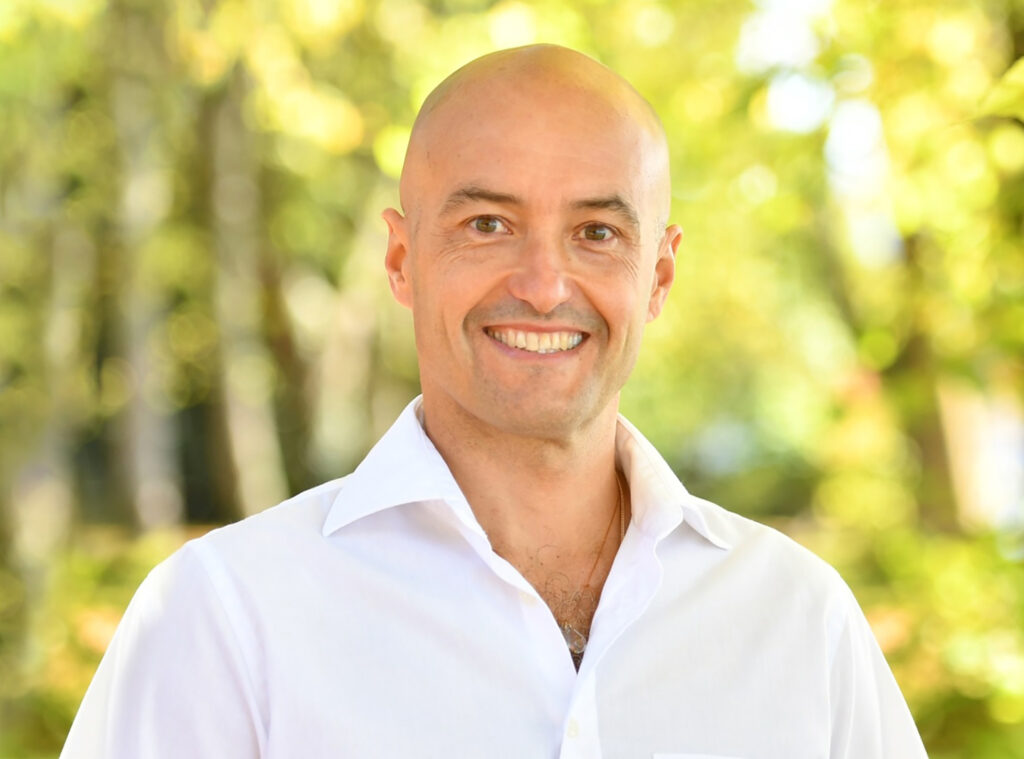 Guestbook & customer testimonials
Do you want to leave a message for me or share your experience? Then just write to me and after a short check your post will appear here on this page.
Write a new entry for the guestbook:
2 entries.
Unvorstellbar einfühlsam, Themen punktgenau treffend, liebevoll sanft und doch unglaublich stark in der Durchführung und Wirkung. Habe so etwas bis jetzt noch nie erlebt. Ich bin hell begeistert und freue mich schon jetzt auf die nächste Sitzung. Lieber Michael herzlichen Dank Dani.S
Hoi Michael, was ist das für eine schöne Internetseite geworden! Glückwunsch und gutes Gelingen in allem!
I originally had the energetic blockade solution carried out because of possible blockages due to a difficult time in my childhood (very long hospital stay due to a serious illness). Since the treatment, I have also noticed that my relationship with my wife has changed even more for the better. The perception of my feelings has improved, the connection to my wife feels stronger and I feel the need to say to my wife: "I love you" much more often than before the treatment. Many thanks to Michael König-Breuss!
As always, this seminar on October 31, 2020 by the energetic Michael König-Breuss, which dealt with the energetic removal of chips and implants, as well as the energetic extinction of the effects of vaccinations, was of very high power and quality. Absolutely to be recommended! And as a highly sensitive spiritual healer from Germany, I say that with full conviction! Thank you, Michael!
I am sincerely grateful that I attended Michael's Soul Language Seminar was conducted. Releasing blockages, freeing my soul from ballast and opening my heart led me to my size and let me recognize what and who I am in my true core and always have been. It was infinitely touching and a journey to the real me. The physical after-effects of this realignment were very noticeable. Now I am ready to go my way with all my heart, to accept all my tasks and to live my visions, with trust in God. Dear Michael, thank you for everything.
Since the appointment four days ago, I've been doing very well. I've had a lot more strength since then. The day before yesterday morning I danced and sang because there was so much joy in my heart. In the afternoon I also cleaned for about 2 hours. Before that, I was always completely knocked out afterwards. Not now, I still had strength! WOW !!! Dealing with my sister is easier and more carefree. I wish so much that it stays or even gets better. And I wake up every morning with a feeling of joy in my heart that lingers through the day. Thank you dear Michael for your wonderful soul work !!!
Dear Michael, thank you from the bottom of my heart for the wonderful online seminar, where you not only awakened the gift of soul language in me, but I was also able to experience profound, moving, uplifting, enlightening and heartfelt moments with you and all participants. Thanks! And if you, who are reading this entry now, are still unsure, I can only recommend you: feel inside yourself. And if you have a good feeling and the impression that Michael does not let go of you with his offers and the soul language itself and somehow triggers you, then be brave and dare to take the step. With this in mind, thank you again from the bottom of my heart and greetings from the heart.
Hello dear Michael! What can I say, all the best for this treatment! I looked for help everywhere, different doctors, therapy but unfortunately nothing helped, but not like you did after the treatment! This drug circle was infinite! You managed to give me a lot more energy, joie de vivre, less fear, anger! More strength, more love, what was hidden somewhere inside of me! I'm finally this old little;) big Emina ready for life LG (and hope the effect will be even stronger with time)
Light language, liberation from karma, external energy & UR blockades for YOUR self-empowerment
This should be an ACTIVE 🙂 soul language / light language as well as karma,
External energy & base-blockades Transformation and "be-heal" group!
Please use this group and help each other to say goodbye to karma, foreign energies, UR blockades, fears & doubts in order to welcome clarity, power, success, strength and self-empowerment!
I, the group "Guru" Michael, am now an "international expert" for soul language and liberation from karma and foreign energies. 🙂

I help spiritually open people, therapists and coaches to dissolve stressful karma, foreign energies of all kinds and self-doubt and enable them to build up their inner strength, as well as to use their spiritual gifts for themselves and clients, for a life of clarity, power, success, strength and empowerment. All of this is possible if it is the "soul plan" and everything cooperates 🙂
It would be great if this group were made up of "gurus" and "experts",
who actively shape the change in the world 🙂